BEST OF THE WORLD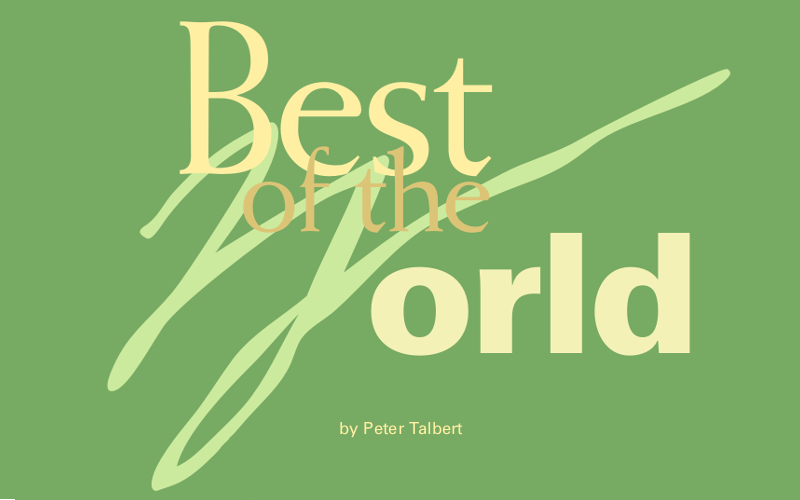 Quintessential Golf
The Best of the Game
From the craggy coastline of California to the legendary links of Scotland, these are a few of the quintessential golf classics that remind us what makes the game so special. There is the Home of Golf in St Andrews, Amen Corner at Augusta, the signature par three at Cypress Point and the perfect par four at Royal County Down. Then there are two of the truly majestic sporting resorts at Gleneagles and Stoke Park, and a view to die for in New Zealand...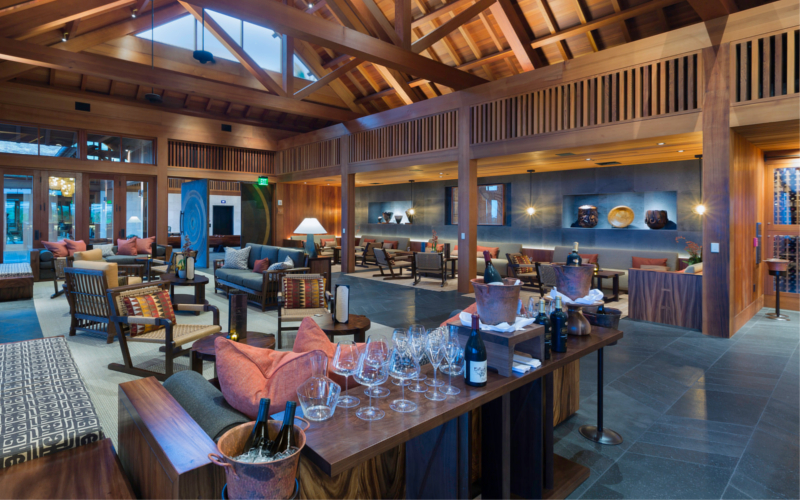 Clubhouse Chic
Kohanaiki, Big Island, Hawaii
The Kohanaiki Clubhouse and Spa is a glorious masterpiece designed by Shay Zak, offering stunning ocean views and housing a vast array of amenities. There is a games/billiard room with a bowling alley, a movie theater, a fitness center, a signature restaurant and sushi bar, a fine wine collection, an onsite master brewer crafting unique beers, a secret cigar and poker room, a library featuring rare Hawaiian literature and a gallery of arts
.
kohanaiki.com/the-club/clubhouse/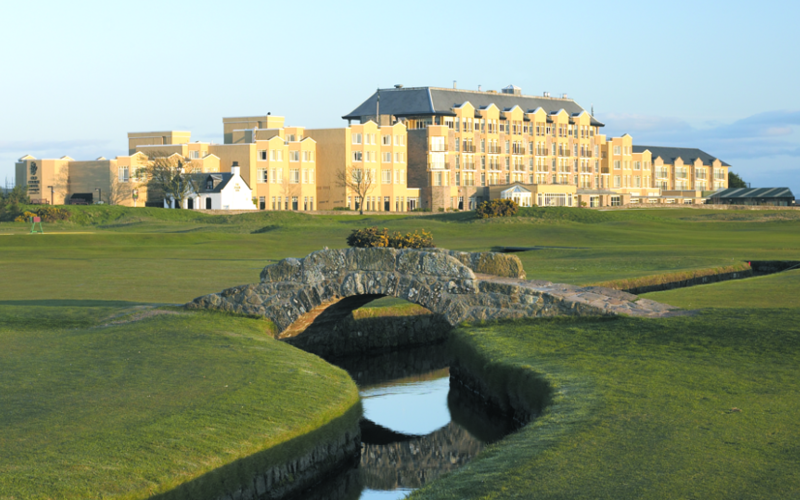 The Classic Course
St. Andrews, Scotland
Unlike some originals that lose their flavor on the bedpost overnight, St. Andrews has remained curiously refreshing despite its Grande Dame status stretching back some 450 years. Some gum! Combine a unique seaside setting in a picturesque town, a deceptively difficult circuit of holes pocked by bunkers of unrivaled variety, The Royal and Ancient and some of the most flavorsome pubs in which to talk a little post-game treason, and you have a pure classic—still relevant, still tasty.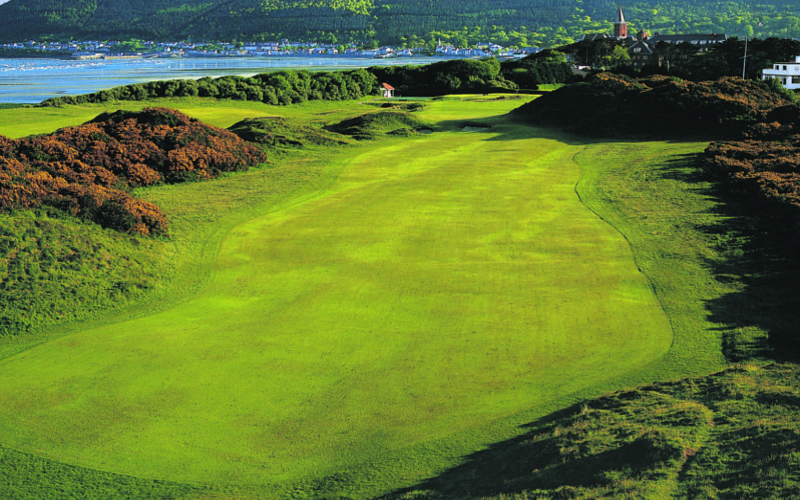 A Perfect Four
County Down, Ireland
A par-four requires two shots to reach the green, but the 9th hole at Royal County Down requires two great ones. The blind drive is framed by the mountains of Mourne and the spires of Newcastle. A small, white directional stake is the only clue as to where the hole leads and the fairway, bordered by gorse, is 100 feet below. The green is guarded by a dune and only a perfectly executed shot has any chance of success.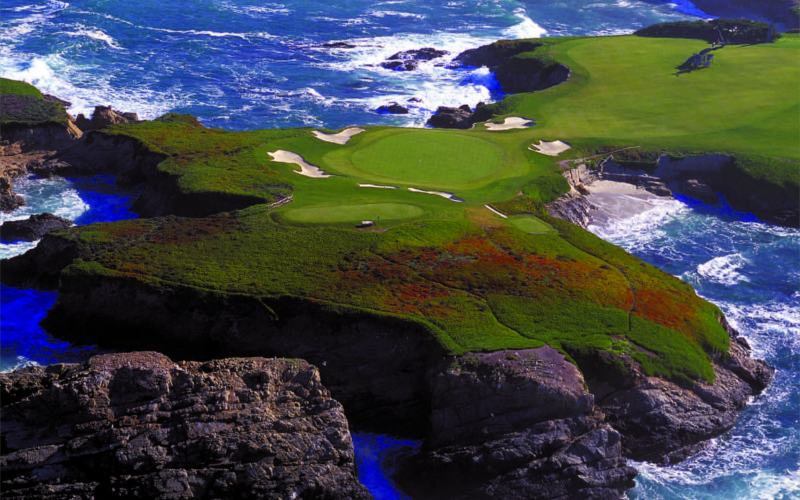 A Signature Hole
Cypress Point, California
When golf course designers flesh out their dreams onto a plot of earth, they give special thought to their signature hole—usually a par-3 found late in the round. If the golf world were to vote on the world's best par-3, there would probably be a consensus. With a 230 yard carry over the crashing surf of the Pacific Ocean, the daunting 16th hole at Cypress Point is the John Hancock of signature holes.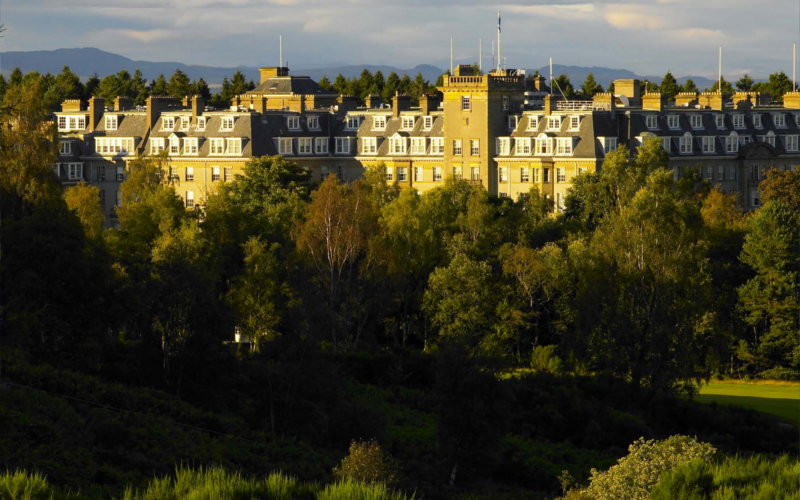 The Sporting Life
Gleneagles, Scotland
Gleneagles is synonymous with sporting tradition. Indeed, the elegant Palace in the Glen, established in the 1920s, is known far and wide as an unsurpassed playground for country sports. The King's and Queen's courses, designed by the legendary James Braid, are British classics, and the newer PGA Centenary course hosts the Ryder Cup this year. Other Old School pursuits include shooting, salmon fishing, riding and falconry. Top it all off with gourmet dining and a heady selection of single malt scotches—an experience to savor.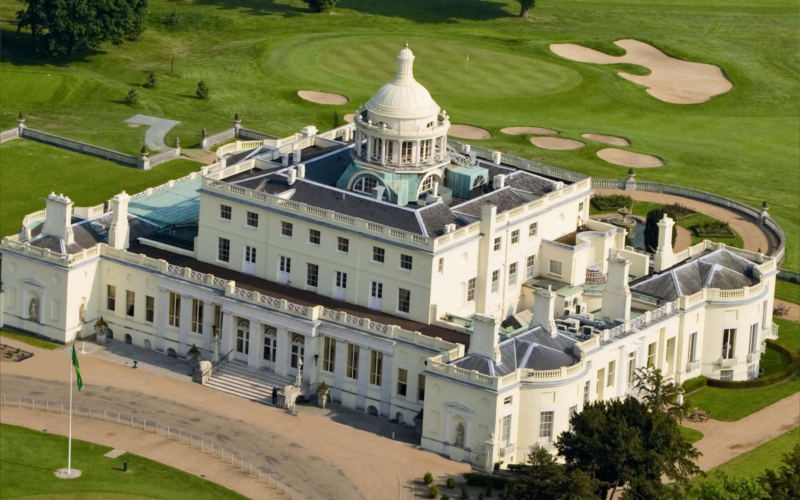 A Golf Palace
Stoke Park, England
A clubhouse may be many things. But a great clubhouse should reflect and magnify the natural beauty of the course around it, a physical presence anchoring man to nature without overwhelming it. The clubhouse that fulfills these precepts perhaps best of all is the clubhouse at Stoke Park. Built in 1775, fronting a lake, it is memorably described as a "gorgeous palace, a dazzling vision of white stone."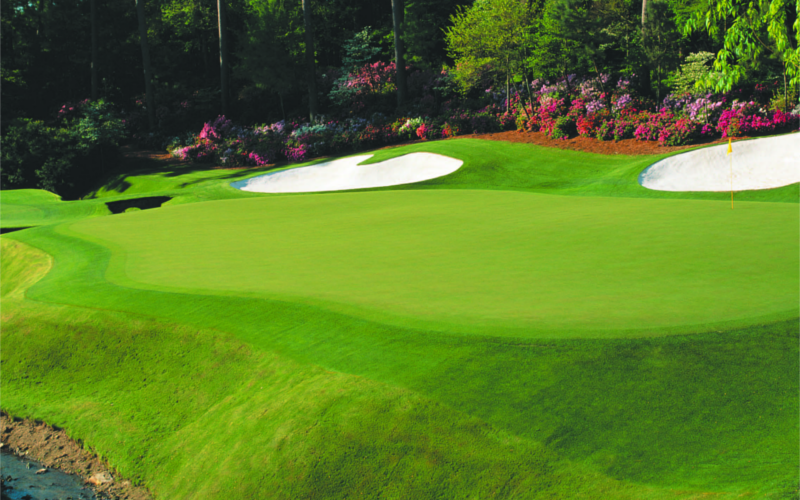 Risk and Reward
Augusta, Georgia
The 13th hole at Augusta presents equal opportunity for glory and disaster. A dogleg par-5, "Azalea" concludes famed Amen Corner and taunts players with eagle aspirations. Risk-reward is the name of the game, as the infamous Rae's Creek looms greenside, devouring errant approaches. Quashing more than its share of Green Jacket dreams, the hazard turns birdies into bogies without mercy on one of the most celebrated and feared holes in golf.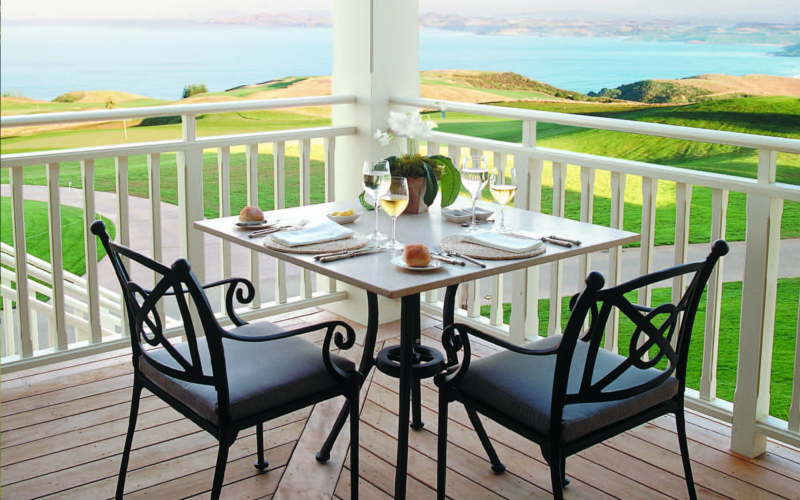 The 19th Hole
Kauri Cliffs, New Zealand
The earth could well begin and end at Kauri Ciffs. Set on 6,000 acres of unspoiled coastal farmland and forest, the spectacular golf course—created as a labor of love by renowned financier Julian Robertson—affords dramatic ocean vistas from nearly every vantagepoint. But the view gets even better from the 19th hole—the Lodge serve up breathtaking 180-degree views of the Pacific Ocean, Cape Brett and the Cavalli Islands.