Going to a great restaurant is like taking a vacation from my life. Like most people who eat out, I've been searching for great restaurants forever, but sometimes, in more reflective moments, I acknowledge there is often more to dining than great food. Of course, the food is paramount, but there are other factors that go into judging great restaurants. How welcome do I feel? Am I having a good time? Does the restaurant make my dining companions and me feel special? Can I have a conversation? Is the service personal without being intrusive? How does the look and feel and energy of the restaurant affect me? Most of all, I want the restaurant experience to be about the food, and my companions—not about the chef or the server or the sommelier. The following four are not the newest or trendiest in New York, but my favorites in the culinary capital of the world:
Blue Water Grill
31 Union Square West
Telephone: 212-675-9500
bluewatergrillnyc.com
Blue Water Grill, one of restaurateur extraordinaire Steve Hanson's hot spots, is an oasis for seafood lovers set amid lofty columns and marble, and located in the heart of Union Square, one of New York's restaurant meccas. It offers a variety of seafood delicacies like Crispy Point Judith Calamari, Seafood Towers, and Ginger-Soy Lacquered Chilean Sea Bass with Chinese Broccoli, Sticky Rice and Wasabi Vinaigrette. Noted restaurant critic Gael Greene raves about the tenderness of the giant lobsters. Always in the top rankings, the restaurant reels in the crowds with an enticing menu of fresh fish, a stylish outdoor cafe, a 150-seat jazz club and a bustling oyster bar.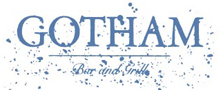 Gotham Bar & Grill
12> East 12th Street
Telephone: 212-620-4020
gothambarandgrill.com
Located on a quiet tree lined street in Greenwich Village, Gotham Bar & Grill was created 25 years ago by celebrity chef Alfred Portale. It has always been a favorite of critic Gael Greene since Portale completely revolutionized modern food presentation by creating elaborate, tiered dishes that are both visually stunning and satisfying to every palate. Since its opening, Gotham has garnered numerous accolades and honors, including the coveted James Beard Foundation Outstanding Restaurant Award. The food seems modern but is almost classic in its balance. The signature dish is seafood salad, a spiral of scallops, squid, octopus, lobster and avocado that swirls onto the plate like a mini-tornado. Desserts, like the wonderful chocolate cake, are intense and very American.
Le Bernardin
155 West 51st Street
Telephone:212-554-1515
le-bernardin.com
Since 1986, Le Bernardin has been New York's only four star french seafood restaurant. Join celebrity chef Eric Ripert, a James Beard Foundation Outstanding Chef Award Winner and Zagat award winner for "Top Food", "Top French" and "Top Seafood Restaurant of the Year" for an outstanding experience of cuisine, atmosphere and service. From the four course Prix Fixe menu to the Chef's Tasting Menu with Wine Pairings, guests can enjoy such specialties as Ravioli of Argentine Shrimp and Wild Mushrooms with a Foie Gras-Truffle Sauce or Crispy Chinese Spiced Black Bass in a Peking Duck Bouillon scented with Maitake and Enoki Mushrooms – and complete the experience with Yuzu Lemon Tart and Ginger Parfait. To dine privately, Les Salons Bernardin is available for intimate dining or for groups as large as 100.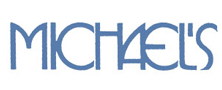 Michael's
24 West 55th Street
Telephone: 212-767-0555
michaelsnewyork.com
For over 20 years, Michael's New York has been dedicated to the finest in food and wine, presented with casual yet impeccable service. The tailored rooms and sculpture garden are filled with an eclectic treasure of modern art. It is a clubby American restaurant, renowned for its power lunches as well as for developing and evolving haute California cuisine. There is always a buzz at Michael's as the media elite meet and greet, with proprietor Michael McCarty presiding over the bonhomie in Midtown when he is not at his Santa Monica outpost.